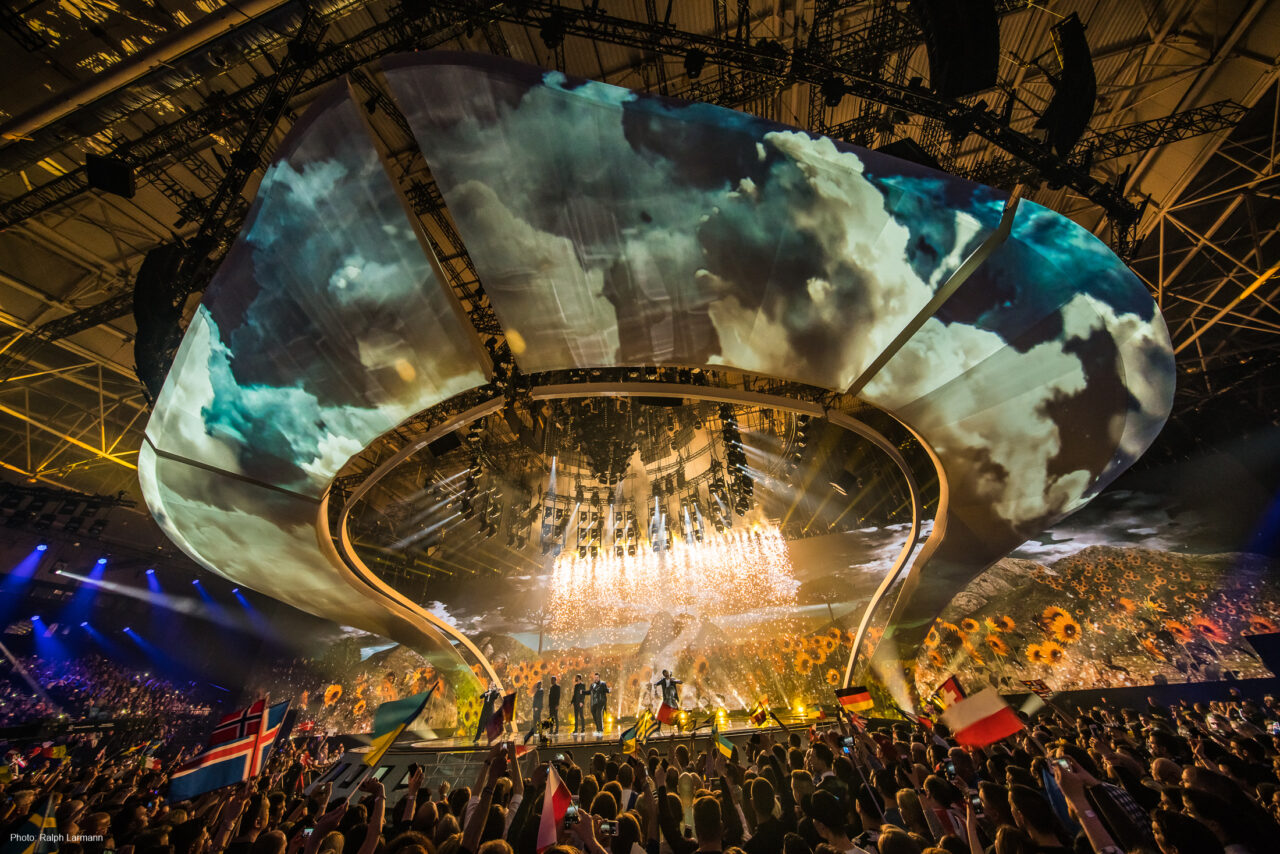 For the third year, Unbranded is building the main stage and decor for the Eurovision Song Contest
After Vienna (2015) and Kiev (2017), Unbranded will again be the official decor supplier, this time for the Eurovision Song Contest 2021 in Rotterdam. The 65th edition will take place in Rotterdam, The Netherlands from May 18-22th.
A team of 35 people is closely involved in the construction and more than 20 trailers with equipment are needed for the decor. The construction team takes about 2 weeks to make everything in Rotterdam Ahoy perfectly in order.
In addition to the construction of the main stage, the green room, catwalk and parts for the interval acts will also be taken care of by Unbranded and props for the delegations are made on request. All decor components are made entirely in-house at the media park in Hilversum.
Partner Soulmates Creative LED provides all the creative LED for the decor of the Eurovision Song Contest and provides the main stage, the green room and interval acts with interactive LED. More than 4000 meters of LED cable is needed for this.
Unbranded is proud to once again be able to make an important contribution to this international mega-event and to bring Florian Wieder's designs to life. The live broadcasts of the Eurovision Song Contest attract a total of about 180 million television viewers.